AquaPaws SS Installation at Twinsburg Vet Hospital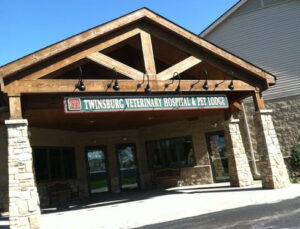 Hudson Aquatic Systems recently installed an AquaPaws SS underwater treadmill system at Twinsburg Vet Hospital and Pet Lodge, in Ohio. The AquaPaws SS replaced a competitor's unit for their aquatic therapy needs in order to increase productivity while not only improving the physical health, but also the mental health needs of their patients as well.
"The AquaPaws SS system fills and drains faster and the electronic display is much more user friendly," said Steve Woltman, office manager. With these new features, Twinsburg can increase the number of sessions they are able to provide, and the customizable digital screen allows them to offer individualized workouts for each patient's needs.
"This was a smooth installation process and allowed us to get back up and running quickly," said Woltman. "This system is also much quieter than our other system, which is much better for the mentality of patients using it."
Twinsburg Vet Hospital and Pet Lodge works with animal rehabilitation post-surgery healing, age related mobility issues, and weight loss issues.
For more information on the AquaPaws SS
For more information on Twinsburg Vet Hospital and Pet Lodge